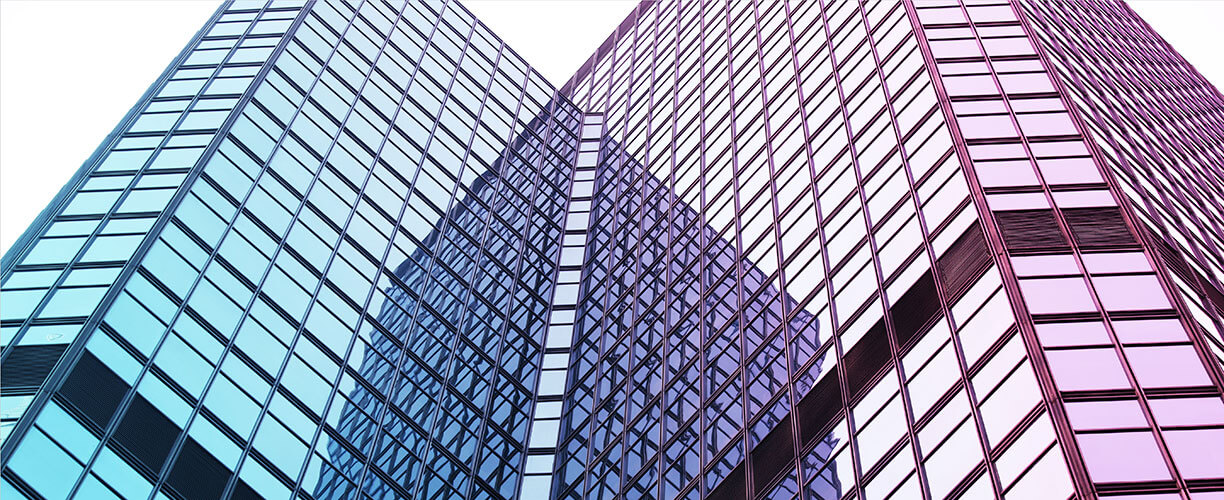 Global M&A: A Rewarding Tool in Uncertain Times
Acquiring Attractive Industrial Targets Can Be Costly but Strategically Important


AUTHORS
JOEL COHEN
MANAGING DIRECTOR
CO-HEAD, BAIRD GLOBAL INDUSTRIAL INVESTMENT BANKING


JOE PACKEE
MANAGING DIRECTOR
CO-HEAD, BAIRD GLOBAL INDUSTRIAL INVESTMENT BANKING
In the new normal of global economic uncertainty, industrial corporates and investors are searching for tools to help realize growth and manage risk. M&A is proving to be a critical, but increasingly expensive, means to that end. But despite high prices, buyers are generally being rewarded for strategic investments that increase organic growth, are accretive to margins and bring new technologies or provide access to new markets.
A CONFLUENCE OF UNPRECEDENTED FACTORS
The backdrop to the current environment is a confluence of both macro and sector dynamics. The world is experiencing a prolonged period of lackluster economic growth. As a consequence, central banks around the world have embarked on an aggressive and prolonged period of monetary easing, resulting in historically low yields.
Given the absence of acceptable returns in most asset classes, investors have increasingly shifted to equity markets. As a result, the DJIA, S&P 500 and NASDAQ indicies are all up, north of 10% over the past year, and are regularly setting new high-water marks.
In addition to these macro trends, there are Industrial sector dynamics at play, starting with performance imbalance across different Industrial subsectors. While certain subsectors are experiencing healthy growth, others are flat or declining. Many consumer-related end markets, including construction, automotive, commercial aerospace, healthcare, food and beverage and water/environment, are doing quite well. On the other hand, end markets that are linked to commodities, such as agriculture, mining, chemicals and oil & gas, are steadying but still relatively weak.
In addition, some of the end markets that are currently performing well have tended to be cyclical, and investors are increasingly concerned about the sustainability of performance given that we are in the seventh year of the current economic recovery. As a result, fewer targets are well-positioned for an exit, and only those with a strong "story" are being taken to market.
Finally, more capital is chasing fewer assets available for sale. With an all-time record of $1.7 trillion in cash on U.S. corporate balance sheets, over $500 billion of private equity capital on the sidelines, wide-open credit markets and large emerging pools of capital from markets like China, the M&A market is extremely competitive. In addition, investors are underwriting transactions to lower returns. Corporate buyers must acquire growth to meet shareholders expectations, and many private equity firms risk losing their unused capital. The result is an average industrial M&A transaction multiple of approximately 11X EBITDA for delays valued from $50 million to $1 billion year-to-date.
DIAMONDS IN THE ROUGH
Despite historically high valuations, M&A transactions are providing the catalyst for growth. Of particular focus for many buyers are those targets that can enhance their organic growth profiles, improve their margin structures and provide a source of stable, recurring revenue. Several major areas of interest have emerged that provide some or all of these positive attributes.
Enhanced efficiency demands. With intensifying global competition and sustained low-growth rates, many industries are investing heavily in technologies that can improve their bottom line. Often, the most competitive industries with the thinnest margins – such as retailing, textile manufacturing and transportation – are in most need of tools to drive efficiency. As a result, automation systems and robotics are being heavily deployed in many end-market applications, including hospital pharmacies, precision agriculture, manufacturing, warehousing, logistics fleet management and building infrastructure.
Changing consumer preferences and technology disruption. Almost every industry is susceptible to evolving consumer preferences and technological disruption, which is occurring at an accelerated rate. Buyers that identify these trends early and invest in enabling products and services are seeing outsized benefits. Two salient examples are the ongoing shift to e-retailing, which is driving significant investment in automated warehouses, and the development of autonomous or semi-autonomous vehicles, which is spurring unprecedented innovation in the automotive industry.
Increased utilization of software in industrial application. Software is rapidly becoming a mainstream product for traditional industrial companies and a critical offering for increasing their value proposition and differentiation. With the proliferation of the Industrial Internet of Things, data is rapidly becoming more accessible and usable in a variety of industrial applications, including managing logistics operations, monitoring equipment, optimizing fleets and running service organizations. In addition to enhancing the customer value proposition, software models generally drive high recurring revenues and attractive margins.
A greater focus on aftermarket and complimentary services. Traditional manufacturers increasingly recognize aftermarket service as an attractive offering to increase customer intimacy and drive high-margin, stable, between-purchase revenue. As a result, many industrial companies are acquiring targets that provide consulting, calibration, asset management and repair services. Others are interested in leveraging their technology and end-market experience to acquire companies with complementary services such as testing, inspection monitoring and certification services.
While targets exhibiting these attributes are relatively expensive in the current environment, they can yield highly attractive returns. Indeed, transactions are providing much-needed fuel for growth and innovation and are enhancing shareholder value, making it an exciting time to deploy capital in these and other strategic and rapidly growing segments.