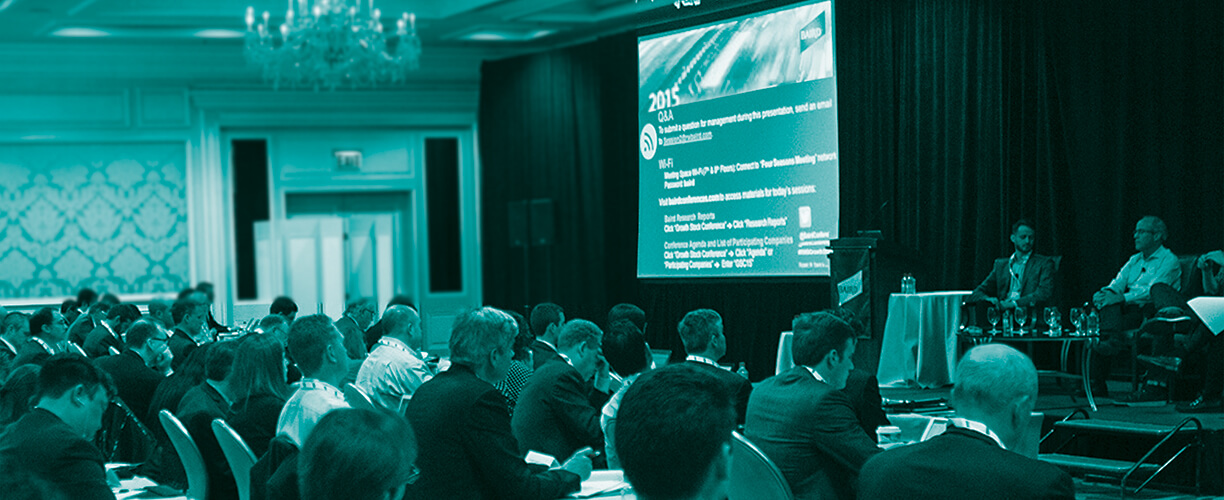 Baird's Industrial Conference
Making Connections, Creating Opportunities
Since 1971, Baird's Industrial Conference, held annually in November in Chicago, has provided the ideal forum for companies' leaders to connect with current and future shareholders as well as key decision makers from across the industry.
One of the longest-running and largest annual events of its kind in the United States, Baird's Industrial Conference regularly attracts C-level presenters from leading industrial companies, giving them the opportunity to interface with the "who's who" of the Industrial and Energy investment sectors. These executives share their stories with qualified institutional and private equity investors, portfolio managers and buy-side analysts through fireside chat presentations and 1–1 meetings, all carefully coordinated by Baird's renowned conference team.
For information on Baird's Investor Conferences, visit bairdconferences.com.