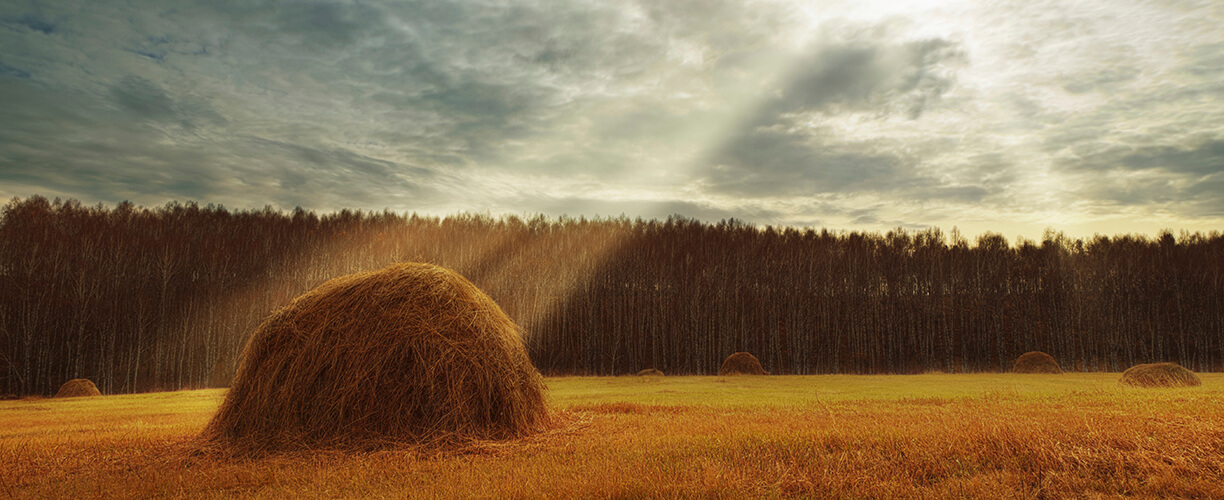 Grow and Thrive
How private equity can drive efficiencies and global expansion in the "New Industrial Revolution"



AUTHOR
ANDREW BRICKMAN
PARTNER
MANAGING DIRECTOR
BAIRD CAPITAL
Private equity firms working to build value in their industrial investments increasingly face numerous opportunities and challenges stemming from a new wave of innovative industrial technologies, process solutions and operations intelligence. For the best chances of success, private equity firms need to be able to leverage a combination of operational experience, a strong global network and deep sector acumen in guiding industrial companies forward.
One example of how all these elements can come together to benefit a portfolio company is Baird Capital's experience with Digi-Star, an agricultural products and process controls company. Through operational initiatives, strategic acquisitions and true collaboration, Digi-Star evolved into a global organization with a modern, comprehensive platform.
VALUE CREATION THROUGH COLLABORATION
Developing a tailored value creation plan is critical to driving growth, even in established companies. At the time of Baird Capital's investment, Digi-Star was a strong platform business that, in order to keep pace with the demands of modern farming, needed to drive innovation through creative engineering and technology while improving production efficiency.
Baird Capital assessed the company's current state and identified numerous process and manufacturing opportunities. We partnered closely with Digi-Star's management to develop and execute a tailored value creation plan comprising of several key initiatives, including increasing international sales via organic growth and add-on acquisitions, broadening the company's product portfolio in the precision agriculture space, pursuing cost savings via operations initiatives, while driving capital efficiency through better working capital management.
FINDING COST SAVINGS AND EFFICIENCIES IN AN ALREADY WELL-OILED MACHINE
After multiple years of growth in sales, Digi-Star planned to purchase more equipment and expand production into an underused portion of its facility. Instead, Baird Capital teamed with external operations consultants to strategize and implement lean manufacturing initiatives and kaizen events to maximize efficiencies and minimize the need to spend additional capital. Working together, Baird Capital and Digi-Star evaluated production workflow, created standard work and eliminated extraneous tasks.
The team also designed and implemented new work cells and assembly lines that reduced travel time, shrank production batch sizes and decreased work-in-progress inventory. As a result, Digi-Star achieved significant productivity gains, increased sales per square foot and abandoned its previous expansion plans in favor of operating within the existing facility footprint and shift structure. Through these gains, sales almost doubled without an increase of the workforce or the facility.
INTERNATIONAL EXPANSION
To grow international sales, Baird Capital helped Digi-Star identify and acquire RDS Technology, a U.K.-based designer and manufacturer of instrumentation for agriculture and mobile machinery. The acquisition significantly expanded Digi-Star's international presence and transformed the company into a "one-stop" system of agricultural technology solutions. The acquisition also provided Digi-Star with additional, international original equipment manufacturer (OEM) relationships and a broader global distributor network. These enhancements helped make the company more attractive to a broader array of strategic buyers at exit.
POSITIONED FOR THE FUTURE
Thanks to the partnership with Baird Capital, Digi-Star became a global agriculture technology company with a full platform of solutions that can even be accessed on mobile devices. This shift was critical to the company's continued relevance in the evolving industrial landscape and made it possible for Baird Capital to sell Digi-Star to a large, publicly traded Japanese conglomerate that designs, manufactures and distributes precise positioning products and solutions.
To learn more about Baird Capital's capabilities, investments and team, visit BairdCapital.com.